NEW ALBUM: MARSEN JULES - BEAUTYFEAR (JAN.2014 / OKTAF)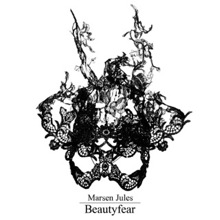 With "Beautyfear" Marsen Jules delivers one of his most outstanding albums so far. Mastered by 12K-labelboss Taylor Deupree and with a coverpicture taken by photographer Erik Madigan Heck from NYC, the best conditions are laid for a lasting experience of abstract musical poetry and touching soundscapeism.

Our now on Oktaf
Distribution: Kompakt

Order now: http://oktaf.bandcamp.com
Marsen Jules on "Pop-Ambient 2014" (Kompakt)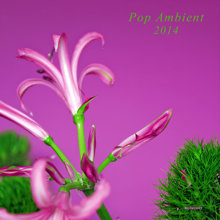 An indispensable Pop Ambient regular for a few years now, Marsen Jules endows this latest edition with The Philosopher´s Trap - reminiscent of architecture, it's a bizarre soundscape of sublime elegance." (Kompakt)

The 2014 edtion of Kopakts "Pop Ambient" features artists as Ulf Lohmann, Thomas Fehlmann, Mikel Metal, Wolfgang Voigt and Simon Scott.
Exclusive Track on "15 Shades of White" (Dronarivm)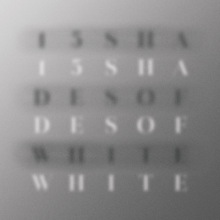 "Winter is a favorite season of philosophers and introvert dreamers, a territory of remembrances and quiet reflections, where nonlinear time allows to bring together the disparate fragments of memories and create a multi-layered collage of pieces of the future, present and past. Neoclassical pianos, hypnotic strings, light strokes and soft undertones leave a quirky musical pattern on the glass of eternity."

With "15 Shades of White" Dronarivm kicks out a beautiful compilation of current experimental and modern classical electronic music. Besides the exclusive Marsen Jules Track "Endymion´s Sleep" it features artists as Kreng, Jacaszek, Talvihorros, Aaron Marti, Marcus Fjellström and Olan Mill.
Remix for Clarinet Factory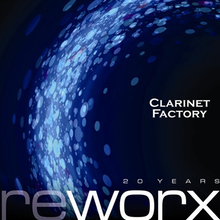 For the 20th anniversary of the Czech group Clarinet Factory the label Supraphon in cooperation with Czech Radio released a double CD which features a best of collection of the group on the one CD and reworks and remixes on the other CD. The remixes contain artists as bvdub, Rafael Anton Irisarri, Hior Chronik, Christoper Willits, Sylvain Chauveau and Hidden Orchestra besides others.
Marsen Jules & Anders Weberg - A/V Liveshows in 2014
In September I visited Swedish video artist and filmmaker Anders Weberg at is place in southern Sweden. After long walks, long talks and many bottles of fine red wine, we decided to expand our cooperation in the future and play more live-shows together. Our first appearance in 2014 will be at the Festival Spectaculare in Prague
VIDEO: MARSEN JULES@MUTEK